Bio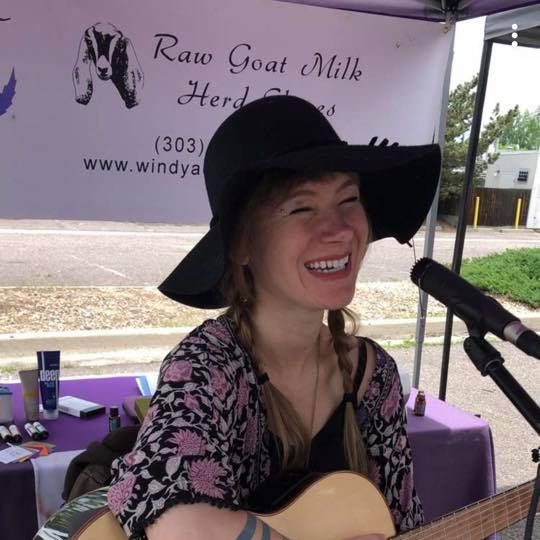 Anastasia Rose
Neurodivergent Musician, Poet, Model & Mental Health Advocate
Originally hailing from Texas, Anastasia Rose has found a new home in the greater Denver metropolitan area. Her music combines multiple genres to encompass a nostalgic yet nouveau style with influence from Florence + The Machine, Elliott Smith, Death Cab For Cutie, Regina Spektor, and Ingrid Michaelson. Anastasia recently released her first solo single, Cosmic Love, a three song album which was written, performed, and produced by her. Some of the feedback she has received on Cosmic Love is that there is a "depth and hopefulness" in the music while simultaneously representing the chaotic nature of human love.
From a young age, Anastasia took to music performance, composition, and education in a virtuosically natural fashion. She was singing before she was talking and playing the piano before she knew how to make friends. Music was always there for her and thus it was bound to become her passion and career as an adult. She is the CEO and primary therapist for Creative Remedies, LLC -- a therapy and lesson business aiming to offer therapeutic music experiences and education to all who seek it across the intersections of race, ethnicity, gender, sexual orientation, ability, neurology, socioeconomic class, religion, and more.
Anastasia's music career is eclectic. She has performed with ensembles such as the Crossmen Drum and Bugle Corps and Boston Crusaders Drum and Bugle Corps which showcased and competed in front of upwards of 20,000 people at venues like the Lucas Oil Stadium (home of the Indianapolis Colts), Sports Authority Field (home of the Denver Broncos), and MetLife Stadium (home of the New York Giants and New York Jets). Anastasia has also performed for various venues and festivals around the Denver metro area such as Herman's Hideaway, Your Mom's House, the People's Fair, Swallow Hill Music, and the Broomfield Summer Concert Series. She has also been part of ensembles that have opened for artists and bands across genres such as Emma Back, Younger Than Neil, and Write Minded. 
Anastasia has studied under impressive music educators, performers, and pedagogues such as Dr. Angela Winter, Leslie Boerger, Chad Pence, Dr. Alie Farley, Aaron Goldberg, Dr. Janet Landreth and Dr. Richard Shuster.  As a multi-instrumentalist, Anastasia enjoys utilizing her graduate-level music education to compose and produce original scores such as those used in short films like the Austin Spotlight Film Festival finalist, Cease. She also arranges and builds upon others' songwriting such as with her bands, Then I Fly and Occam's Rose. Anastasia also performs for humanitarian events such as Sensory Friendly Concerts at Swallow Hill Music, grand opening of the Rehabilitative Rhythms clinic space, and provides music therapy for Gateway Shelter.  
As of late, in addition to her music, Anastasia has been engaging in several different creative projects such as releasing her first poetry collection, Poems for An Uncluttered Mind, and expanding her art portfolio as well as working on music videos for her current music with established artists and videographers such as Jessica Leza, Maricela Lazcano, and Rudy Ruiz one of which was released on June 23, 2020.